The Summit Chiropractic & Massage Team
Dana Jenkins, LMT, NCBTMB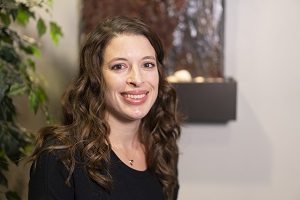 I've been working at Summit Chiropractic and Massage since March of 2016. I studied massage therapy at Sensory Development Institute at the Green Valley Spa in Utah, and graduated with my national's certification in June of 2004. After graduating, I moved to Alaska where I spent 9 years working in a chiropractic clinic as well as several years in a spa setting. Although I gravitated earlier in my career to focus more on the medical aspects of working in a Chiropractic setting, my experience in both areas has helped me create a unique blend of deep tissue therapeutic massage.
My technique allows my clients the benefit of medical massage while enjoying the relaxation they might otherwise receive in a spa. I specialize in deep tissue with a focus on neck and low back issues. I also incorporate trigger point therapy, myofacial release and Swedish modalities to most massages. And for expecting mothers, I'm also prenatal certified. My interests include experiencing the outdoor beauty of the Pacific North West such as hiking, traveling and spending time with my family.

Shelley Graybill, LMT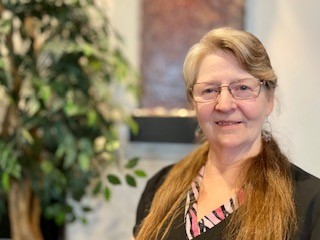 I am a graduate from Everest College in Vancouver, Washington. I began working t Summit Chiropractic and Massage since 2019.  I love helping people improve their health with the applied benefits of massage therapy. I often include techniques of swedish massage, myofacial release, trigger point therapy and deep tissue to provide my clients with the most beneficial massage for healing. My goal is to relieve pain, increase range of motion, release tension and stiffness, and increase the productivity and enjoyment of life's daily activities for all my clients.
My family and I breed long haired miniature dachshunds and I enjoy seeing the different colors and varieties born. I always look forward to meeting new clients and providing exceptional therapeutic massage.

Savannah Zherebnenko, LMT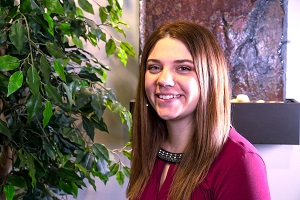 I graduated the University of Western States in 2016 where I specialized in Parkinson's and Lymphatic massage. Over the years, I have adjusted my modality to focus on therapy while still retaining relaxation during the session. I have been working at Summit Chiropractic and Massage since 2018 and truly enjoy the family aspect/feel of the clinic! I find joy in providing massage to a wide range of clients from those who have sustained injury in an auto accident, to those who have had a personal/home/sports injuries, cancer patients and the LGBTQ+ community. When not working I find joy in spending time with my family and losing myself in a good book.

Sydney De Guzman, LMT
I've been practicing massage therapy since 2018 and began working at Summit Chiropractic and Massage in 2022. I graduated from the Academy of Massage Therapy and Bodyworks in Pennsylvania.  Since graduating, I have worked in both chiropractic and spa settings. I love incorporating various relaxation and medical massage techniques into my massages. Some of my favorite techniques to use include trigger point, myofascial release, and cupping therapy. Continuing education is also something I take seriously to continue learning new techniques to help my clients continue their healing journey. In my free time, I love spending time with my dogs, baking, and doing mosaics. I look forward to exploring the Pacific Northwest cuisine over the next few years and would love recommendations for your favorite restaurants!

Adrienne San Nicolas, Office Manager
Hello my name is Adrienne. I have been working at Summit Chiropractic and Massage since 2002 and I must say that working here has been the most rewarding job I have ever had. It has been very gratifying over the years to see life changing results in our patients. I, myself, am blessed to have experienced the fantastic benefits of living the chiropractic lifestyle. Being well adjusted has allowed me to enjoy life to the fullest! On my off time I enjoy spending time with family, hiking, working out, and various other outdoor activities. I also dedicate some of my free time to volunteering in the cancer community. After being diagnosed myself in 2015 I have found purpose in giving back and loving on others who have walked a similar road. It is my hope that you feel welcomed and stress free when you visit our office. I am here to help you make that first appointment, deal with insurance or answer any questions you may have.

Mariana Rodriguez-Loya, Chiropractic Assistant
Hi, my name is Mariana! I am passionate about working in the medical field and plan to continue my education with a focus on practice management.
We'd love to meet you and answer your questions. Give Summit Chiropractic & Massage a call today!

Summit Chiropractic & Massage Team | (360) 750-7220