We Can Help
Holistic, Focused Care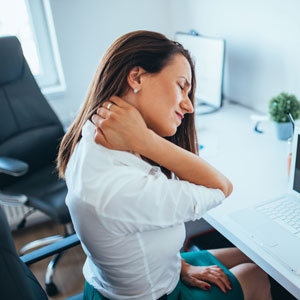 Dr. Pow helps patients with all types of health issues – some you might not even imagine are chiropractic issues. Common conditions we specialize in addressing are:
Lower back pain
Neck pain
Headaches
Chronic digestive issues
Ear Infections
When there is a mechanical solution to a problem in the body, we care for it mechanically – by adjusting the joint, for example – rather than medicating. But there are times where we prescribe solutions outside of chiropractic adjustment. "If a patient were to come in overweight and with back pain, I would adjust them, but also address their diet and exercise habits," says Dr. Pow. Our approach is holistic because the body is a system that works together and depends upon all the working parts.
Who Do We See Most?
The types of patients we see most frequently are:
People who've begun to take their health seriously as they age
Women of all ages
Pregnant women and infants
Children
Athletes
Do you have a condition we can help with? Contact us at (360) 750-7220 to discuss and learn how we can help.

We Can Help | (360) 750-7220